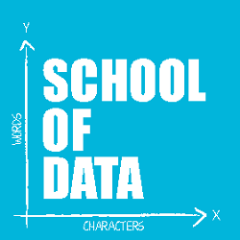 In addition to our regular national hackathons, we offer workshops on developing data skills for civic engagement, and using open data more critically and creatively. We are an official chapter of the School of Data, a network through which we can tap into diverse material and experienced trainers from around the world. We add to this specific knowledge of Open Data in Switzerland, recommend courses and resources in Data Literacy, and promote examples from our community.
Please visit schoolofdata.ch for more information, to join upcoming workshops or run your own!
---
School of Data Switzerland 2017 Update.
See also the School of Data Annual Report, and follow our sibling chapters in Germany / Italy / France / Austria / Spain / ..and 30+ other countries!