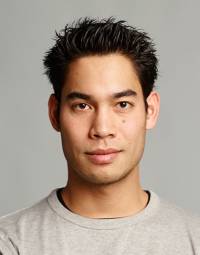 About fabrice.hong
☑ Ideator ☐ Field expert ☑ Developer ☐ Designer
Hi, I'm a Senior Java developer. I finished my studies at EPFL in 2006, did some courses about machine learning and datamining, but never really used that in my Work.
Very recently I got strong interest in deepening my knowledge in those fields. I started doing some online courses, and began learning how to use WEKA for data analysis and visualization. I'm using some data that I collected around me (from friends, or myself) in order to learn with tangible cases.
I recently discovered OpenData. I'm really eager to learn that field by contributing to open projects that could turn out be be usefull for public information.
Skills
Happy to help with:
Open data analysis: classification / prediction, finding patterns (clustering)

basic use of WEKA (Open source marchine learning software)

web and application development

java j2ee

manipulating data: parsing, transforming, joining, visualization

project management

structuring brainstorming
Contact
fabrice.hong AT gmail.com